FUTURE. PERFORMANCE. FOOD.
Introducing world-first Vegan Meal Replacement SEED, the perfect companion for your daily wellness routine. It's a convenient way to take protein without the messiness, inconsistencies of powdered supplements. Its packed with 15 varieties of vitamins, minerals and nutrients with four unique super-foods which are essential for a balanced diet.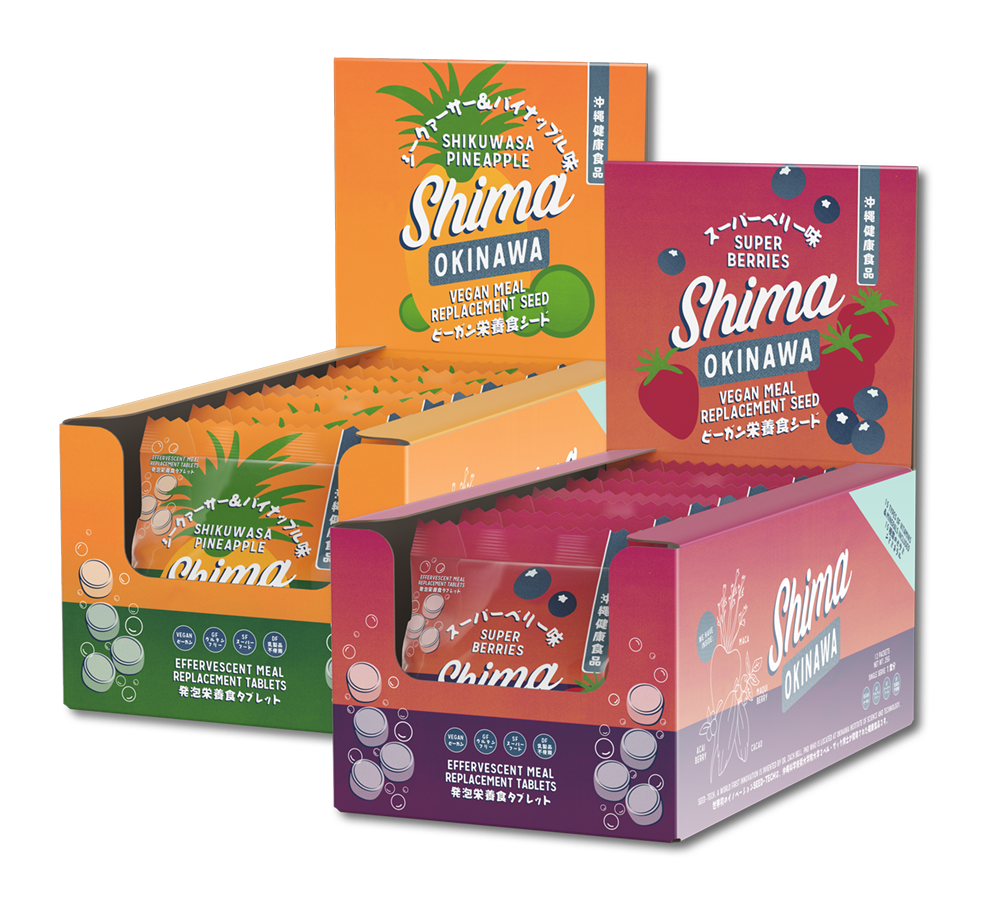 At Shima Okinawa, we take quality and convenience seriously. Our mission is to become the most innovative health and supplement company by creating products that are in demand with consumers.
We envision an experience where customers don't have to worry about the inconvenience of taking powder supplements or having the difficulty of doing so. The highest quality ingredients will be easily accessible using our innovative deep-technology.
Our brand  was created as a tribute and dedication to Okinawa, where our seed technology was born. Based on Okinawa's vibrant landscape and culture, we created a colour scheme that represents the island's deep rooted heritage.
Shima Okinawa's products technology is developed by Dr. Zach Bell and his team of scientists, based at the Okinawa Institute of Science and Technology (OIST), who are committed to providing nutritious ingredients to help you live a healthier and more balanced lifestyle.